See's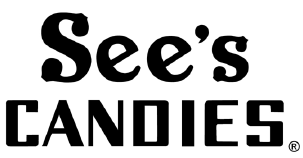 See's Candies donates over $795,000 worth of candy to organizations throughout San Diego
What: In its continued efforts to support local first responder organizations, California-based See's Candies is donating more than $795,000, or 34,500 pounds, of candy to various hospitals in the Sharp HealthCare system, as well as other nonprofit organizations, throughout San Diego. Thursday, product from nine of See's local shops in San Diego will be donated to the frontline medical staff at Sharp Rees-Stealy Downtown San Diego.

Shops that provided donations are located at: Otay Ranch Town Center, Grossmont Shopping Center, Chula Vista Shopping Center, Westfield Parkway Plaza, UTC, Flower Hill Promenade, Camino Village Plaza, Scripps Ranch Shopping Center, and Balboa Mesa Shopping Center.

Hospitals that will receive product from these donations are Sharp Chula Vista Medical Center, Sharp Coronado Hospital, Sharp Grossmont Hospital, Sharp Mary Birch Hospital for Women & Newborns, Sharp Memorial Hospital, Sharp Memorial Outpatient Pavilion, Sharp Mesa Vista Hospital, Sharp Rees-Stealy Medical Centers, as well as Sharp HealthCare corporate office and other facilities.

Why: See's Candies would like to thank and recognize all of the hard work that those in the healthcare industry are doing in response to the COVID-19 pandemic. As part of its core values, See's Candies felt strongly about to supporting those on the front line and those in need. In San Diego, See's Candies is also partnering with local food banks and nonprofit organizations, including The Jacobs & Cushman San Diego Food Bank and Serving Seniors, as well as San Diego Gas and Energy, to provide local volunteers and those who benefit from their services, with candy donations as a token of appreciation for their ongoing community giving efforts.

When: Thursday, April 16 at 11:30 a.m. PT

Where: Sharp Rees-Stealy Downtown San Diego – Employee Lounge

300 Fir St

San Diego, CA 92101

On-site Interview Opportunity: Joanie Olimski, District Sales Manager for See's Candies

Media Contact: Sandra Acosta on behalf of See's Candies

SeesCandies@allisonpr.com

Day-of Contact: Erica Carlson, Sharp HealthCare Public Relations

Mobile: (858) 735-7787

Quote from Pat Egan, CEO of See's Candies: "We want to thank Sharp HealthCare for their partnership in helping See's Candies with this effort. Together, with the Sharp HealthCare team, See's is thrilled to support front-line hospital workers and health care professionals." Egan went on to say, "We all need a little comfort and positivity right now, and donating See's is a great way to make people's day better. While we aren't selling candy out of our stores, we are finding ways to bring a bit of comfort to those that deserve and need it. We don't add preservatives to our product, so we can't just store this in a warehouse. It's fresh like bread, so we're thrilled this will go to patients, nurses, doctors and the front-line health care workers who are working so hard right now."

Quote from Lori Moore, Chair of Sharp HealthCare's Board of Directors:"I am grateful for the partnership we have developed with See's Candies to share our appreciation for how hard our staff is working to care for our San Diego community," said Lori Moore, chair of Sharp HealthCare's Board of Directors. "It is my honor and privilege to work with See's Candies to facilitate the generous donation to our more than 18,000 Sharp team members."

Parking/Arrival Instructions:

Parking:
Street parking as available or in the parking garage. Enter garage from 3rd Street or Grape Ave. Once parked, walk around the outside of the building to Fir Street entrance.

Arrival:
Upon entering the building, please walk straight through lobby, past optical shop and then down the narrow, long hall. The Employee Lounge will be located on the right just before the glass-walled small conference room.

Guidance will also be provided upon arrival. If possible, please wear a face covering and strive to maintain physical distancing of six feet.